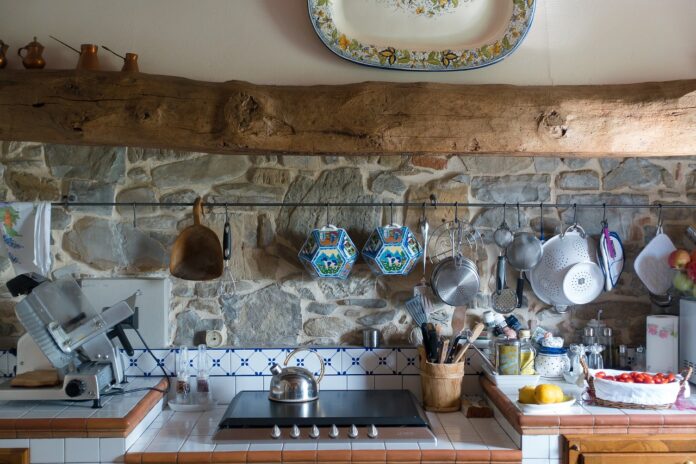 Outfitting a small kitchen requires careful choices. Appliances that do multiple tasks efficiently are a must, like a multicooker and a coffee maker that grinds beans, brews, and makes iced tea all at once.
Appliance deals are like candy for bargain hunters. Fortunately, there are many opportunities to find them throughout the year.
Look for Deals at the Right Time
There are times of the year when you can score big deals on appliances. These vary depending on the type of appliance you're looking for and what retailers are doing to entice shoppers. For example, if you're buying a new fridge or dishwasher, wait until the end of the month or after Labor Day. This is when retailers typically try to meet their sales quotas and get rid of old inventory.
Back-to-school is another great time to buy appliances, as students are moving into dorms and apartments and need new microwaves, toasters, and other small kitchen appliances. You can also find good deals on appliances at seasonal sales, like the ones that happen around summer for air conditioning units or gas grills.
Other times to look for appliances are when manufacturers release new models and when holiday sales come around. For example, many stores run sales during Black Friday and Cyber Monday, which can offer significant discounts on appliances. Checking local stores selling major brands is also a good idea. They can give you a better deal than national chains and have the advantage of putting your needs first.
Regardless of when you plan to shop, compare-shop and take advantage of RetailMeNot coupons and rebates. Also, consider a cash-back credit card to save even more on your purchase. If you're shopping in-store, feel free to ask for a discount or about small scratches, dents, and other minor flaws. These flaws usually don't impact performance and can be hidden from view when the appliance is installed.
Shop Online
Whether it's a juicer for your daily dose of vegetables or an air fryer to make meals that are lower in salt and sugar, these small appliances help simplify kitchen routines. They also save counter space.
We've found that the best time to shop for these appliances is around tentpole sale events, like Memorial Day and Labor Day, when you can expect gift card offers from Best Buy and special financing deals nearly everywhere. You can also score bundle savings on dishwashers, refrigerators, and washer-dryer sets from brands like LG and Samsung or members-only warehouse stores.
Online shopping can also be a great way to save on these appliances, especially when buying refurbished or floor models with warranties and rebates. In addition, several price-tracking tools are available to alert you when a particular appliance you want goes on sale at your favorite retailer. When you head into a brick-and-mortar store, avoid going on the weekends when the staff is busy and more likely to be pushy. Instead, go on Monday through Thursday, when staff is more interested in fitting you and your home with the perfect appliance.
Look for Rebates
Small appliances, whether a microwave, coffee maker or mixer, can add up. If you're in the market for a new appliance or upgrading your current one, there are a few things you can do to find the best deal.
For starters, look for coupons and rebates. While they will save you a little, these discounts can make a big difference in the overall cost of your purchase. Coupons can be found on many retailers' websites and printed ads, while sitewide sales are another great savings opportunity. Also, compare shops — a practice especially beneficial for appliances because many brands set their prices at the same levels.
It's also worth checking out open-box and floor-model appliances, which can be significantly less expensive than brand-new models. This is because these appliances have been used but are in good condition, with no major dents or scratches that would affect their performance. In addition, you can find savings by shopping on sites where people often get rid of old appliances they no longer use.
Lastly, waiting for appliance sales, such as during the holidays or just before a manufacturer releases a new model, is always smart. This is because year-old appliances drop in price right before the new models hit shelves, giving you a chance to save on an upgraded version of your existing appliance.
Look for Deals at Multiple Retailers
Comparing shops across multiple retailers is always a good idea when shopping for appliances. Often, different stores have better prices for the same appliance models or offer special deals that you can only find in one store. Additionally, many retailers offer financing options that can help you spread the cost of your purchase over a set period so that you don't have to pay it all upfront.
Another tip to remember when looking for the best small kitchen appliance deals is that some retailers offer floor and open-box models at a discount. These models may have minor drawbacks, such as scratches or fingerprints, but they are otherwise fully functional and can save up to 15%. However, knowing the retailer's return policy and other fees associated with these purchases is crucial before deciding.
Finally, watch for sales on your desired appliances multiple times throughout the year. For example, some retailers will have back-to-school sales for college students, while others offer Black Friday discounts on everything from refrigerators to microwave ovens.