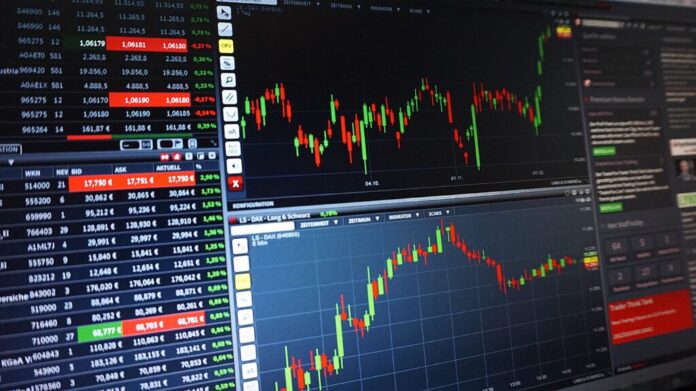 Investment analysts use stock price targets, known as projections, to predict the future price of a stock believed to be of a fair market value. These professionals have powerful knowledge of various stocks and other investment options, including bonds, mutual funds, and Forex. They often publish their recommendations and price targets in reports based on thorough research. This information is essential and useful for investors when they decide to hold, sell, or buy securities. Not all analysts will have the same recommendations and forecasts on a stock because of the valuation measures used to make a projection.
Price Targets Trustworthiness
Analysts put in the valued time to make the best predictions and price targets of stocks. Investors understand that the price target is an opinion and not an accurate fact. According to historical research, the rate of accuracy is approximately 30 percent for analysts' price targets. It is enough information to influence traders in deciding whether to sell or hold securities or to buy new stocks, along with other tools.
How Do Analysts Forecast a Stock?
Stock analysts use projections, probability of a stock price increasing or decreasing, various tools, and their experience and knowledge to predict stocks. You can find stock price targets on websites, such as Analyst Price Targets to learn the current analyst ratings by brokerage, most recent price, company's name, and target price.
Stock Analysts Versus Forex Analysts
Forex analysts perform an analysis on the foreign currency market, the most unpredictable in the financial markets. In that respect, there are several factors that influence the currency market an analyst will analyze based on data and events of governments and the financial markets. The responsibilities of a Forex analyst are more complex compared to a stock analyst because of a conflict of interest. You may receive misinformation from some analysts who have a stake in a particular stock or other security.
What is Forex Trading? Forex trading has minimum regulations like over-the-counter stocks and cryptocurrencies. Because of its decentralization, it is riskier than stocks on major exchanges, including the New York Stock Exchange and NASDAQ. You will need a licensed and experienced broker to place your orders in good faith and fulfill transactions. National Futures Association and the Commodity Futures Trading Commission have information on brokers to research and read their background history.
Some things you should look for are lawsuits against a brokerage firm or broker and unfair practices. While you are researching about three to five brokers, learn how much their fees are and the costs of analytical services. Then you can select a brokerage that offers economical to no charges to educate traders and make the trading decisions. Open a free demo account before actually spending your money to invest in foreign currency. There are a few trading platforms that offer a demo account to help traders learn hands-on without the risk of losses.
Responsibilities of Market Analysts
Market analysts study the stocks of publicly traded businesses in a specific industry, make recommendations, and compose reports to influence a stock price. Investors rely partially on their opinions and perform their own research to broaden insight. They will review a company's financial statements and SEC filing to corroborate their decision to buy a new stock, hold, or sell.
Three Categories of Analyst Professionals
Independent
Buy-Side
Sell-Side
An independent analyst works privately and underwrites the securities they analyze. You can find their analysis reports on publishing and subscription websites. A buy-side analyst works primarily for institutionalized managers, such as hedge funds and investment advisors. They help those professionals in the purchase of securities for their own portfolios. One responsibility of a buy-side analyst is to provide counsel on which stocks are a profitable buy and which ones to sell or hold.
Sell-side analysts are employed professionals for brokers providing full-service and recommend the securities they issue. Many of them find employment with reputable brokerage firms that provide investment banking services to corporate and private clients. The purpose of all analysts is to make projections about the future price of company stocks based on historical data and other tools. Price targets are only 30 percent accurate at max and not that trustworthy to decide to sell or purchase securities alone.