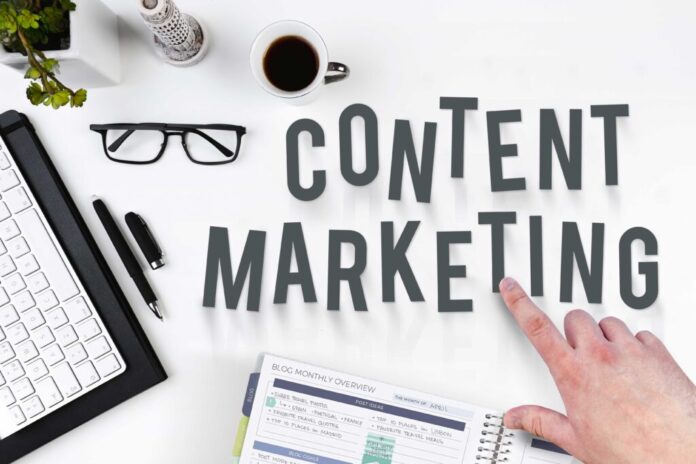 Every brand needs high-quality content and strategic marketing tactics to be on top of its games. Content production is a fail-proof way to develop your brand, form a community, increase awareness of your products, and reducing friction within the cycle.
As you may know, marketing is impossible with content production & quality content. This indicates that is essential to churn out excellent contents to improve your brand.
What is content marketing?
Content marketing is a strategic marketing approach focused on creating and distributing valuable, relevant, and consistent content to attract and retain a clearly-defined audience — and, ultimately, to drive profitable customer action.
Content marketing is an excellent way for companies to improve results. By providing users with valuable and relevant content, you can improve your online reputation, build a community, and increase your brand's following.
Making content without achieving the goal means losing the meaning of the content. Content marketing includes various activities, including blogs, video productions, broadcasts, slides, freebies, infographics, gifs, memes, email communications, interviews, books, courses, and social media.
There is more to content marketing than just creating and distributing content. It is a holistic strategic approach that enables you to address and retain a clearly defined audience and ultimately generate profitable customer activity.
The following guidelines that are dicussdd in the next subheading provide you with a piece of detailed information needed to develop suitable marketing tactics to boost your business.
Elements of a Content Marketing Strategy
An effective content marketing strategy must include four pillars: brand positioning, business case, and strategic plan. Let's see why these elements are essential for content marketing and how to start implementing them.
Positioning your brand
Clearly defined brand and product positioning can help you provide a consistent experience for your audience and create the right image for your brand across various marketing media.
Before positioning your brand, you should ensure you can answer the questions below:
Who are my existing and potential customers?
What kind of experience are they looking for?
What is the competitive landscape?
How do my top competitors market their brands?
What is my brand's unique value?
Owned Media Value Proposition
To establish yourself as a trusted content publisher, you need to define your media value proposition. What unique value do you provide to your audience? How do you stand out from other content creators? Why should readers pay attention to your content channels? Start by researching your audience to determine the information they are looking for and your preferred resource. Then analyze the content strategy of your competitors to find your publishing niche.
In many cases, brands only pay attention to competitors without paying enough attention to other content creators. If you decide to develop your media, consider all publishers as potential competitors in your field of expertise. Therefore, make sure that unbranded media such as online magazines, industry blogs, or influencer video feeds are part of your competitive research.
Business Case
Adding value to your audience is an integral part of a successful content strategy. Still, content marketing should not only attract new readers and subscribers but also help your business grow. Your company is closer to these goals. How many resources do you need to invest in content strategy, and what results do you hope to achieve with it? A documented business case can help you better understand the benefits, costs, and risks of implementing a content marketing strategy in your company and convince decision-makers of its value to the company.
Strategic Plan
The strategic plan should focus on your goals and how you will achieve them. This will help you think about every step of your content strategy. In addition, the plan should help you decide who and how to contact your content marketing efforts. Provide them with content, and ultimately achieve and measure the expected results.
Conclusion:
Putting it all together, every business has a good level of uniqueness. The implication is that the content marketing tactic that works effectively for one brand may not be suitable for another. Therefore, you should find the best content marketing strategy that is best suited for you. When it comes to content marketing, you will want to be particularly aware of your brand voice.