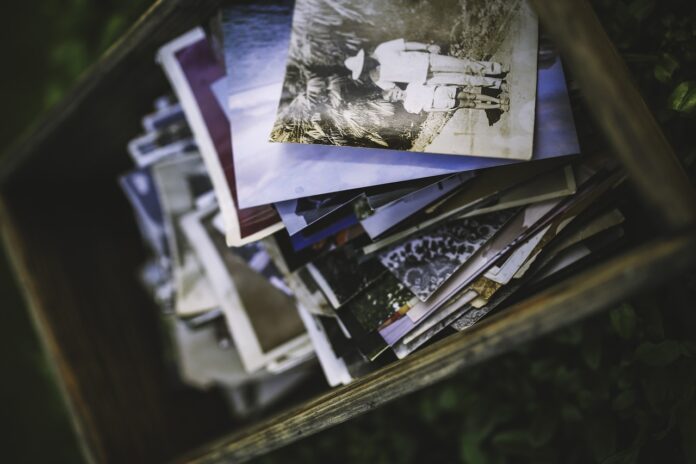 There's something incredibly nostalgic and significant about old photos. A mere glance at them can catapult you back to a different era, a different you. However, many of us often have old photos in shoeboxes, tucked away in drawers, or forgotten in old albums. How can you bring these cherished memories back to life?
This article will share four inventive ways to revitalize and preserve these photographic time capsules. You'll also learn to digitize photo memories for safekeeping and easy sharing.
#1. Create a Photo Collage
An eye-catching way to breathe new life into old photographs is by creating a photo collage. A collage can encapsulate various moments of your life, journey, or relationships. Arrange the images in a way that tells a story or perhaps maps your family tree. You can make the collage more appealing by using different shapes and sizes of photos. Once complete, frame it and display it on your wall. It's not only a fun way to relive memories, but it's also a wonderful conversation starter.
#2. Make Photo Gifts
Photographs, often being tokens of unforgettable moments, can make incredibly personalized gifts. Jewelry boxes, mugs, cushions, calendars, or even quilts can be custom made with a print of your cherished pictures. Such gifts not only remind us of the past but also add a touch of sentimentality and personal touch. For instance, a calendar with a unique photo for each month can make you smile every time you check the date.
#3. Create a Family History Book
Creating a family history book is an amazing way to chronicle the lineage and growth of your family. Collect all your old photos, preferably those that cover generations, and arrange them chronologically to narrate your family's story. Accompany each picture with short descriptions or anecdotes to provide context. This not only serves as an interesting read but also becomes a cherished heirloom that can be passed down to future generations.
#4. Get them Digitized
With the advent of technology, photo album scanning has become increasingly accessible, providing a valuable method to preserve and share old photos.
With a scanner or even a smartphone and a good scanning app, you can create digital copies of your photos. High-quality photo album scanning ensures your photos won't fade or deteriorate over time, allowing them to stay as vivid as your memories. Additionally, having your images in a digital format makes it easy to share them online or create digital photobooks.
Remember, while digitizing photos, it's essential to back them up on an external hard drive or cloud storage. This step will protect against any loss due to hardware failure or mishap.
Conclusion
There's no denying the warm sense of nostalgia that old photos bring. While they might be physically fading, the memories they hold don't have to. From creating a vibrant photo collage or unique photo gifts to curating a family history book, the ways to relive those past moments are endless. Moreover, understanding how to digitize photo memories offers a way to safeguard these treasured snapshots of time.
Old photos are priceless, capturing moments of joy, achievement, love, and growth. Reinvigorating them not only allows us to enjoy these memories in creative ways but also helps preserve them for future generations. So pull out those old photo albums and let the journey of rediscovery begin!